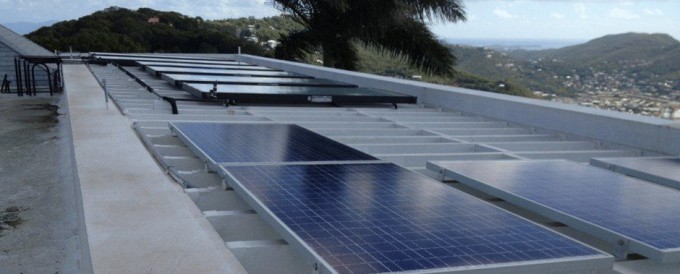 New Year's Resolution #1: Save Power and Money.
There are no signs that our power costs will get any lower this year. In fact, most of us are faced with utility bills that are simply unaffordable.
And while the majority of Virgin Islanders recognize the need for back-up power systems to protect our businesses and homes from power interruptions – what about the bigger issue of power consumption and the related long-term costs for your business and home.
Here are some of the things we all need to consider:
 Are you running older air conditioning units? If they are more than five years old, they may be using a lot more power than they need too and can be switched out for high-efficiency units that use less than HALF the power. Call us today to find out how affordable these A/C really are and how they will save you money.
How are you heating your hot water? Have you considered thermal solar hot water? It is affordable and will reduce your WAPA bill by approximately 25 per cent. Solar hot water heaters are a great way to introduce yourself to the benefits of solar power.
Are you considering switching to solar for your home or business? This is one of the most worthwhile investments you can make. In addition to a federal tax credit, our qualified installers can explain the benefits of a solar system designed for you. Call us today and we can provide you with a site evaluation and proposal that will fit your energy needs and budget.
Are you servicing your generator regularly? The proof is with our customers. Generators that are maintained regularly will run more reliably and efficiently. Our service technicians are checking an extensive list of maintenance areas to ensure these engines run well and will be ready when you need them. If you have not had your generator serviced in a while – call us today. Don't wait until Hurricane Season!